Get Fierce and Fit with Kickboxing in Oak Ridge!
Mad Science Judo & Jiu Jitsu is now introducing a form of exercise that really is as fun as it looks. Our Kickboxing class attracts people of all skill and fitness levels with the simple allure of a good punch (and kick).
Our kickboxing comes from Muay Thai meaning 8 limbs, as you will learn to defend yourself with your whole body (hands, feet elbows, and knees) while getting in shape. So when you sign up for a Kickboxing class, you also sign on to better personal safety and health.
Why wait? We're taking new students in Oak Ridge now! Fill out the short form on your screen to learn more today!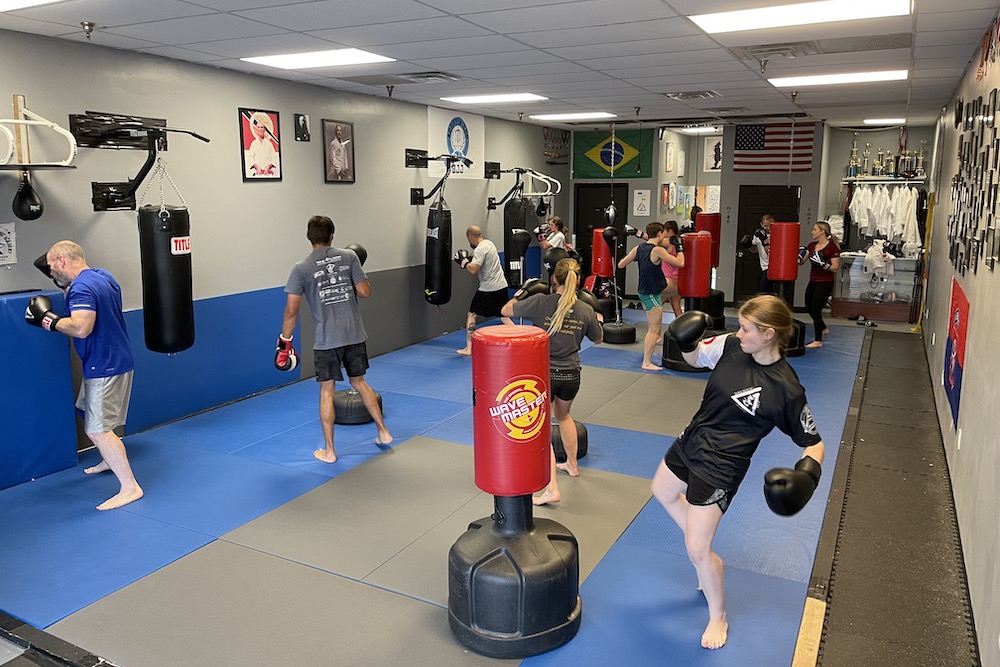 The Physical Benefits of a Kickboxing Workout Are Hard to Beat
Kickboxing at Mad Science Judo & Jiu Jitsu is definitely fun, but part of that fun is the physical challenge. Kickboxers enjoy the built-in benefits of a workout that's fast-paced and requires the repetition of isolated muscle movements.
Naturally, Kickboxers at our Oak Ridge location also reap the physical rewards, including:
Strength gains
Increased athleticism
Weight loss
Muscle toning
At Mad Science, Kickboxing Isn't Just a Class, It's a New and Improved Lifestyle
Kickboxers definitely enjoy blowing off steam and getting gains at the gym, but some of the most satisfying aspects of Kickboxing come to fruition in daily life. When you sign up for Kickboxing at Mad Science Judo & Jiu Jitsu, you'll start to notice:
Reduced stress: Short bursts of physical exertion help alleviate the stress that builds throughout the day.
Increased energy: The more fit you become, the better you feel, increasing your capacity to handle daily tasks.
Boosted self-confidence: When you challenge yourself, you learn what you're capable of. (It's more than you think!)
A greater sense of accomplishment: A good workout sets the tone for a whole lot more. Make accomplishment a daily experience.
Take On The Best Kickboxing Classes In Oak Ridge Today!
Join us in Oak Ridge to start experiencing all the benefits that Kickboxing has to offer. Just fill out the short form on your screen to get started. We look forward to seeing you at Mad Science Judo & Jiu Jitsu soon!